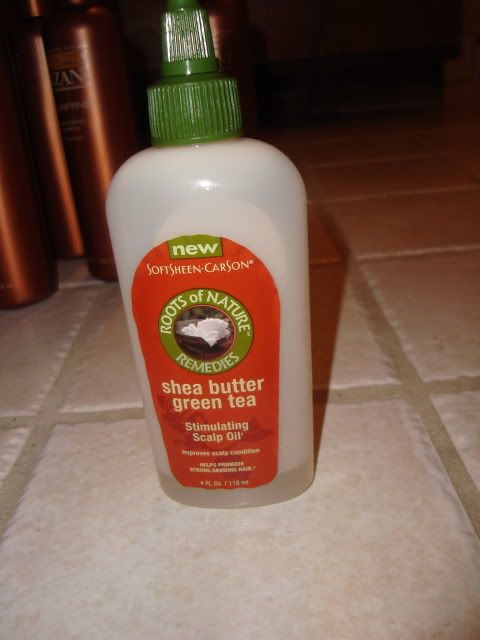 SoftSheen
Carson Roots of Nature Remedies:

Shea Butter Green Tea Stimulating Scalp Oil
This product is the replacement Dr.Miracles Stimulating Scalp Oil for some people. Though I like the smell many people feel like Dr.Miracles
Gro
Oil is TOO strong (my ex boyfriend was one of them). Well I feel that the Nature of Remedies Stimulating Oil will give you the same affect (smell free). It's light, easy to handle, and made my hair soft.
SoftSheen
Carson Roots of Nature Remedies:

Shea Butter Green Tea Triple Repair

Hairdress



This product made my mom really happy. Before I could even open it she decided to use it and the next day she couldn't stop talking about how it made her edges so flat. What she would do is put some on at night then put on her satin scarf. The next morning her edges were really flat. I decided to give the product a whirl and low and behold- she was right. This may sound crazy, but I sorta feel like this product makes my edges flat without me putting a scarf on. Either way it goes this is a solid product-- light, smells pretty good, and my mom loves it.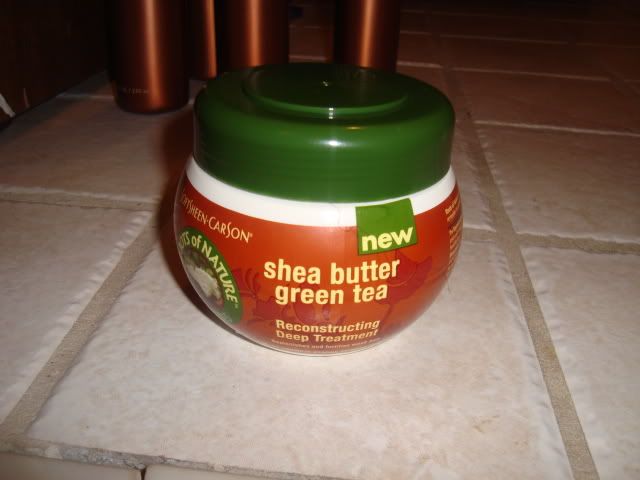 SoftSheen
Carson Roots of Nature Remedies:

Shea Butter Green Tea Reconstructing Deep Treatment


This product I tried a few weeks ago... and the results were a bit fickle. At the time I didn't know the big differences between
moisturizing
and protein treatments and when and how to use them. So I used this after washing my hair I applied it through the scalp and on the edges then I mixed in a little of my
Mizani treatment
. I sat under the dryer and ended up sorta falling asleep... a few hours later, I woke up and rinsed it out. Then I put a little oil on my hair and let it air dry. My hair ended up feeling kind of dry. But I realized that its because this product is essentially a protein and its very important to condition or deep condition after a protein treatment, otherwise your hair will feel a bit dry and hard. Also I don't think I applied a leave-in
afterward
which is VERY important. So, I'll try this product again later and tell you what I think .
Dr.Miracles Temple & Nape

Gro

Balm
Hmmm
.... I think it works. The key is to be consistent, apply everyday and take a picture before, then a week after and a week after til its all gone. I didn't do that, but I wish I would have. Like always, the product Felt like it was working....